Asphalt Paving Contractors in Northern Virginia
When you're seeking the best asphalt paving contractors in Northern Virginia, you need a company that offers honesty, integrity, and a strong work ethic paired with experienced employees, modern equipment, and quality materials.  You need a company that makes superior service and customer satisfaction its top concerns.
Standard Paving is a locally owned and operated asphalt paving company with over 30 years of experience serving Virginia residents and businesses, and we've earned a sterling reputation for 100% customer satisfaction along the way.  With thousands of jobs completed for residential, commercial, and government clients, we're uniquely qualified to manage your job and meet your expectations.  Contact us today at 844-266-7283 to get your free estimate and learn more about Standard Paving.
How to Choose between Asphalt Paving Companies in Northern Virginia
Standard Paving is qualified to handle everything from recapping residential driveways, to removing and replacing commercial parking lots, to paving over gravel roadways.  In all cases, the function and appearance of your paved surfaces can be improved, especially with our commitment to superior quality, successful outcomes, and satisfied customers.
At Standard Paving, we enjoy a hard-earned reputation for exceptional service related to every facet of our operations.  We proudly employ a full-time staff of trained and experienced asphalt installation professionals.  We use only modern equipment and high-quality materials to ensure a strong, stable, and long-lasting asphalt surface.  We pay special attention to finishing to ensure an attractive surface that adds curb appeal and boosts property value.  We're also fully licensed and insured, to protect you and put your mind at ease.
Residential Asphalt Paving
Commercial Chipseal Paving
Paving for parking lots
Asphalt laying services
Asphalt Installation
Driveway replacement
Patching / Grading
Excavation
Site Preparation
Chipseal roads installation and maintenance
Coating parking areas
Driveway construction, installation and maintenance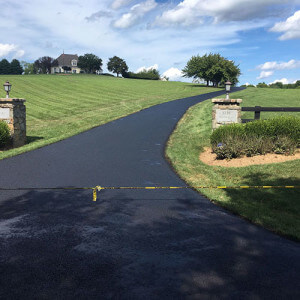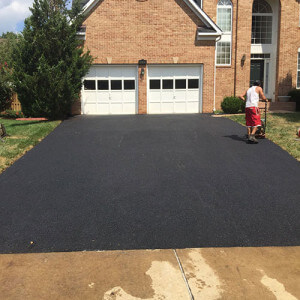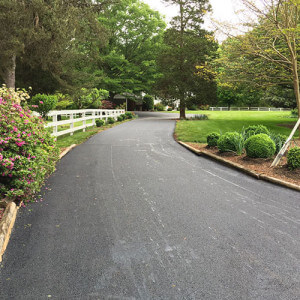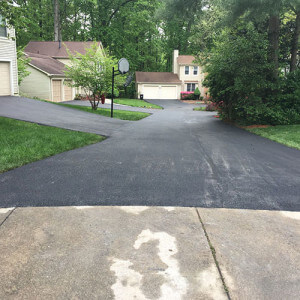 The Best Asphalt Paving Contractors in Northern Virginia
Perhaps the thing that truly sets Standard Paving above other asphalt paving companies in Northern Virginia is our dedication to 100% customer satisfaction.  We value honesty, hard work, and a job well done.  When you partner with Standard Paving for your paving project, you'll benefit from our professionalism, our commitment to quality workmanship that surpasses industry standards, and our outstanding customer care.
If you want your paving job done right the first time, you can't go wrong with Standard Paving.  We'll work with you to plan a timeline that fits your schedule and we'll deliver on time and on budget.  Call Standard Paving today at 844-266-7283 for your free estimate.