Asphalt Paving Contractors in Prince William VA
Are your customers complaining about potholes in your commercial parking lot?  Is it time to replace a cracked, chipped, and crumbling driveway?  Have you been tasked with paving overused gravel roads that are dusty when it's dry, muddy when it rains, and constantly in need of gravel fill?  If so, you may be comparing asphalt paving companies in Prince William County, Virginia.
You want the company that can offer a full-time staff of trained professionals boasting over 30 years of experience working with Virginia residents, businesses, and government entities.  You want a company that puts customers first and has earned a strong reputation for 100% customer satisfaction.  You want a company that values honesty, integrity, and hard work.  The company you're looking for is Standard Paving, and when you call us today at 844-266-7283, you can start with a free estimate and see what we can do for you.
How to Choose Asphalt Paving Companies in Prince William County, Virginia
When you need new asphalt surfaces for your home or business, you'll find there are many companies to choose from.  Although all may seem to offer similar services, some are more concerned with profit at the expense of quality and service.  This is not the case with Standard Paving.  Customer satisfaction is our top priority, and it shows.
We're proud to employ a skilled and experienced staff of full-time asphalt installers, and we only use modern equipment and high-quality materials to ensure that your completed project is safe, sound, and durable.  Our finishing work adds curb appeal to homes, businesses, and public roadways, and we're fully licensed and insured for the protection of every customer.
Residential Asphalt Paving
Commercial Chipseal Paving
Paving for parking lots
Asphalt laying services
Asphalt Installation
Driveway replacement
Patching / Grading
Excavation
Site Preparation
Chipseal roads installation and maintenance
Coating parking areas
Driveway construction, installation and maintenance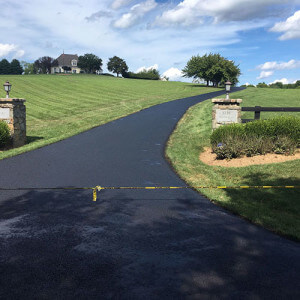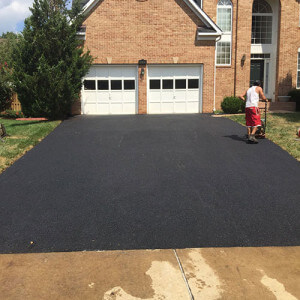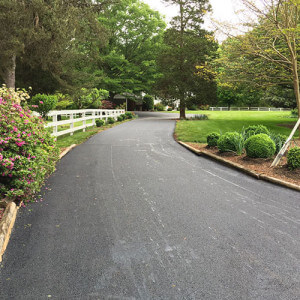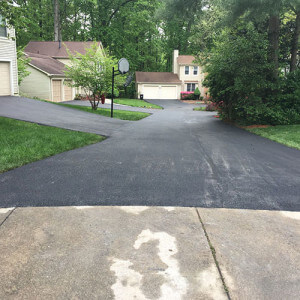 The Best Asphalt Paving Contractors in Prince William County, Virginia
With over 30 years of experience in paving, Standard Paving has completed thousands of residential, commercial, and government projects on time and on budget.  We work with each customer to create a timetable that fits their schedule and entails minimal impact.  Our honesty, professionalism, and craftsmanship ensure superior outcomes and satisfied customers, which is why we're the best asphalt paving contractors in Prince William County, Virginia for your job.
When you want lasting results and a company that cares about your experience, you want Standard Paving.  Contact us today at 844-266-7283 for your free estimate.