Tar and Chip Loudoun and Fauquier Counties
Tar and chip paving, also known as chip sealing, is a time-honored method of paving roads, parking lots, and driveways to create a functional, durable, and attractive asphalt surface.  This quick and affordable process creates driving and parking surfaces that stand up to the elements, wear and tear, and the test of time, with minimal maintenance.
When seeking tar and chip contractors in Loudoun County, Virginia, you'll want to look for skill, experience, and long-standing reputation for excellence and customer satisfaction.  Standard Paving delivers on every score, providing quality workmanship and exceeding standards to ensure that your expectations are met.
With 30 years of experience, including thousands of successfully completed residential, commercial, and government projects, we have the expertise to plan and execute your paving project with minimal interruption to your schedule.  Contact us today at 844-266-7283 to get a free estimate for your project and find out more.
Why Choose Tar and Chip Contractors in Loudoun County, Virginia
There are many benefits to contracting with Standard Paving for tar and chip paving services.  For starters, you'll get a strong, durable, attractive, and cost-effective surface for your driveway, parking lot, or roadway.  However, you'll also get the superior service and commitment to customer satisfaction that only Standard Paving can provide.
We proudly maintain a full-time crew of expert asphalt professionals to complete your job using modern equipment and high-quality materials.  Our locally owned and operated business has earned a reputation for excellence because we go the extra mile to ensure every project is done right the first time and completed on time and on budget.
Residential Asphalt Paving
Commercial Chipseal Paving
Paving for parking lots
Asphalt laying services
Asphalt Installation
Driveway replacement
Patching / Grading
Excavation
Site Preparation
Chipseal roads installation and maintenance
Coating parking areas
Driveway construction, installation and maintenance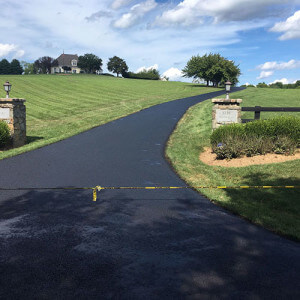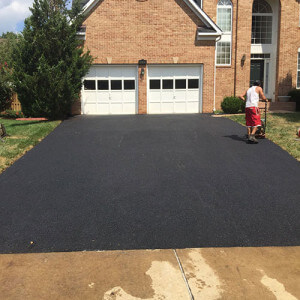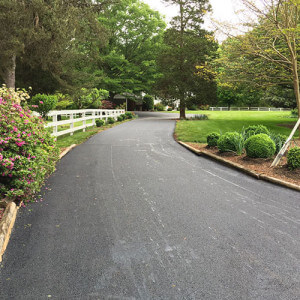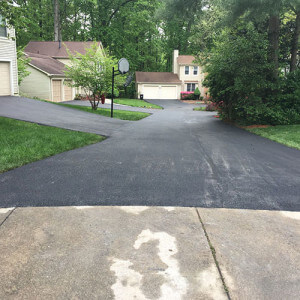 The Best Tar and Chip Contractors in Fauquier County, Virginia
At Standard Paving, we pride ourselves on delivering superior services, quality craftsmanship, and 100% customer satisfaction.  We value honesty, integrity, professionalism, and a strong work ethic.  These core values permeate every facet of our operations, and they are what separate us from other tar and chip contractors in Fauquier County, Virginia.
When you need a cracked driveway resurfaced, a crumbling parking lot replaced, or a new asphalt roadway to cover a busy gravel lane, Standard Paving provides the skilled professionals, state-of-the-art equipment, high-quality materials, and commitment to excellence and customer satisfaction that you expect and deserve.  Contact us today at 844-266-7283 for your free estimate.