Asphalt Paving Contractors in Loudoun VA
Installing asphalt paving is no simple task, which is why you need to search for qualified asphalt paving contractors in Loudoun County, Virginia.  When crumbling parking lot surfaces are in need of replacement, outdated driveways require recapping, or gravel roadways need a smooth and durable new surface, it's Standard Paving to the rescue with a sterling reputation born of over 30 years serving Virginia residents and offering superior paving services.
With thousands of successful residential, commercial, and government jobs under our belt, we're more than qualified to assess your project, advise you on the best course of action, and provide the stellar asphalt paving service you deserve.  Contact us today at 844-266-7283 for a free estimate to find out what you can expect when you partner with Standard Paving.
Differences between Asphalt Paving Companies in Loudoun County, Virginia
There are plenty of asphalt paving companies to choose from – how can you pick the partner that's right for you and your project?  Easy.  Just look for the company that boasts a strong reputation for excellence, offers decades of experience serving Virginia residents, and makes customer satisfaction the top priority.
At Standard Paving, we're proud to employ a full-time staff of expert asphalt professionals, unlike some other companies that may resort to hiring inexperienced day labor.  We use only modern equipment and high-quality materials to ensure that your asphalt surface comes out perfect and serves you well for years to come.  Our attention to detail means customers will not only enjoy incredible longevity, especially with proper maintenance, but also a beautifully finished product.
Residential Asphalt Paving
Commercial Chipseal Paving
Paving for parking lots
Asphalt laying services
Asphalt Installation
Driveway replacement
Patching / Grading
Excavation
Site Preparation
Chipseal roads installation and maintenance
Coating parking areas
Driveway construction, installation and maintenance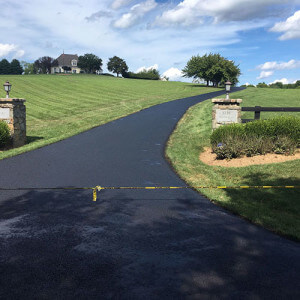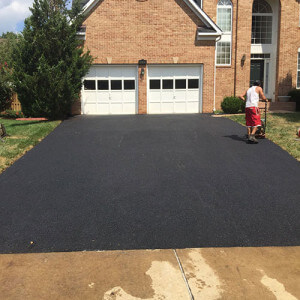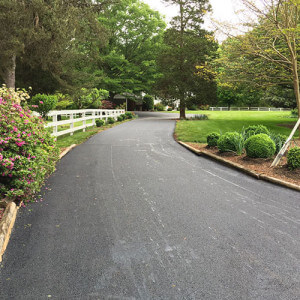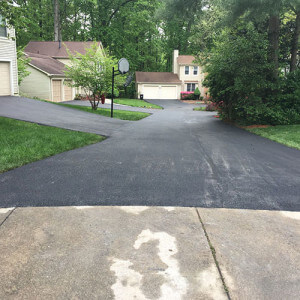 Your Preferred Asphalt Paving Contractors in Loudoun VA
Our dedication to customer satisfaction means we go above and beyond in every aspect of operations to ensure customer satisfaction.  We know your time and money are valuable, which is why we're committed to working with your schedule and delivering results on time and on budget.  Some asphalt paving companies in Loudoun County, Virginia play the numbers game – they want to finish as quickly and cheaply as possible to maximize profits, at the expense of your finished product.
At Standard Paving, we work hard to earn and keep our reputation for superior service and satisfied customers.  Contact us today at 844-266-7283 to get your free estimate and partner with the asphalt paving company that cares.